What is Evangelical Friends Church Southwest?
EFCSW is a network of churches filled with people who believe that we are better together than we are by ourselves. We share resources and work collectively to fulfill the Great Commission in the spirit of the Great Commandment. Together, we help each other serve one another and reach out to our communities.
We develop leaders, send missionaries and start new churches nearby and around the world.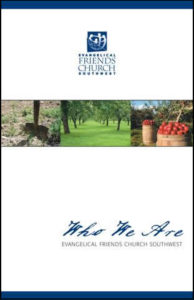 Mission Statement
"We seek to live our lives as Jesus would live if He were in our shoes and together fuel a worldwide church multiplication movement that our grandchildren's grandchildren will be compelled to expand."
Key Ministry Areas
Make and Multiply Disciples – Develop patterns for helping people learn how to experience "Jesus – Right Here, Right Now."
Develop and Multiply Leaders – Implement a coaching and mentoring process within every church that mobilizes and equips servants for ministry.
Start and Multiply Groups, Congregations, Regions and Movements – Cultivate healthy environments and supportive systems that result in an ever-expanding harvest.
We are looking for people who have a deep commitment to living out and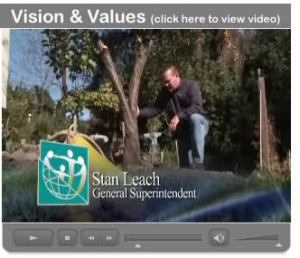 ushering in the Kingdom of God at home and around the world. God is calling us to be a people who throw all that we are into following Jesus. Join the mission God has given us. We will all be better for it.