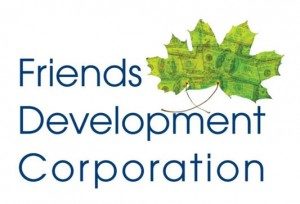 We are committed to building long-term relationships: going above and beyond to help Evangelical Friends with a peace of mind knowing Friends Development Corporation (FDC) is committed to your mission first. We serve EFCSW and Friends organizations of many sizes and locations: serving Evangelical Friends through various stages of growth. We are confident that our financial resources are flexible enough to meet your changing needs.
We factor in your specific ministry vision and mission, when we advise you with financing, investment and planned giving resources. We understand the need for innovation in ministry, and we have board members that consider your request with greater flexibility. As your financial partner, we are confident we will help you find new ways to support your ministry. We partner with EFCSW to provide you with financial resources for new ideas and growth strategies.

When it comes to serving your ministry, it's not just about providing you financial resources, but also the necessary advice a stewardship resource partner would provide. Every night the lights go out at FDC, but the ministry continues.  In our homes, in our Friends churches and our week night ministries: the people of FDC are working right alongside you to impact the kingdom.  FDC is committed to being your Stewardship Resource Partner.
When managing ministry finances, you need more than financial products and services. You want a financial partner who shares your passion for kingdom impact and has the capabilities, wisdom and experience to increase your ministry's effectiveness.