Amilcar Sosa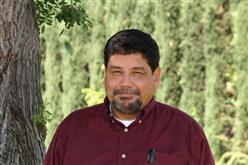 Amilcar Sosa was born and raised in Chiquimula, Guatemala. He is a graduate of Berea Bible Institute (currently known as Berea Theological Seminary) where he studied Pastoral Ministry, and the University of Francisco Marroqu'n in Guatemala City where he studied Journalism.
Amilcar is married to Lorena Ramírez Sosa from Chiquimula Guatemala and has three grown children, Amilkar Jr., Kenny, and Lizzeth Sosa.
In addition to his responsibilities as pastor of Bell Friends Church, Amilcar serves as the Director of Hispanic Ministries (D.L.I.A.) for Evangelical Friends Church Southwest. By God's grace there are Spanish speaking congregations in Nevada, Arizona, and California. They meet monthly to evaluate their ministry and seek ways to improve participation in the expansion of God's Kingdom.
God has given EFC-SW a passion to start new Spanish speaking churches across the Southwest. If that is your passion too, contact Amilcar Sosa.
Contact:
Pastor Amilcar Sosa
Director of Latin Church Development
Iglesia Evangelica Amigos de Bell
4100 East Gage Avenue
Bell, CA 90201
323-560-1429
323-560-1031 fax