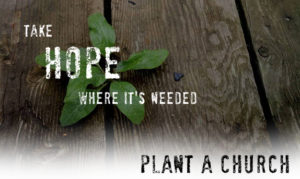 New Church Development (NCD) is a committed team of individuals who have the skills and knowledge to support, equip, and release church planters. The team is comprised of a diverse group of Southwest Friends Church leaders who have a passion to see all types of churches planted in the United States of America.
When you participate with Southwest Friends, you become part of our family and can be confident that you are not alone.
NCD Ministry Values
FAQs
Church Planter Qualities
How We Help You Get Started
Phases of Church Planting
EFC-SW Church Plants
Request Church Planter Prayer Cards
New Church Resources and Links
Pages 31-34 of the New Church Development Handbook in Spanish
Financial Planning Tools:
How to use the financial planner
CP financial planning form template
Church Planters' Bootcamps are required for all desiring to plant a church with Evangelical Friends Church Southwest. We offer Bootcamps for Conventional Church Plants and for those planting Hybrid Churches/Simple Church Networks.
Hybrid/Simple Church Planter Bootcamp
Conventional Church Planter Bootcamp